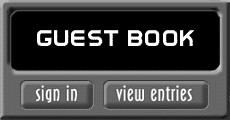 USS Sea Fox (SS402) Plaque

Shown above is a photo of the actual plaque honoring all those who served aboard the Sea Fox.  This plaque, purchased through the donations of the Sea Fox Association and other former crew members, placed on the Commemorative Plaque Wall at the U.S. Naval Memorial in Washington, DC.  The ceremony to honor the Sea Fox crewmen was conducted on 30 Oct 2007 at 1100 hours at the Navy Memorial.  Frank Lister (56-59) was the POC for this project and did an excellent and professional job in making all the arrangements.

If you are interested in obtaining a replica of the Sea Fox plaque, contact George for an order form.  Or, you can contact the Navy Memorial direct:  Call Paul T. Haley at 202-380-0760, Ext 760 or Email him at:  paulhaley@navymemorial.org 
Sea Fox (SS402) Reunions

1999 = Kings Bay, GA

2001 = Peoria, IL

2003 = Silverdale, WA

2005 = North Little Rock, AR

2007 = Galveston, TX

2009 = Branson, MO

2011 = Green Valley, AZ

2013 = Las Vegas, NV

2016 = Green Valley, AZ

"A Veteran is someone who, at one point in his or her life, wrote a blank check made payable to The United States of America for an amount up to and including LIFE.  This is honor, and there are too many people in this country who no longer understand it." 

(Author Unknown)